Contact
Call us on +48 452 552 062 or use the links below to get in touch. For secure communiction we strongly recommend using Telegram or WhatsApp.
What are our working hours?
Working hours are approximate and depend on the bookings made. Use the form that allows you to book an appointment at our exchange office to ensure an efficient transaction and not to waste time when we are in the process of another transaction.
| | |
| --- | --- |
| Monday – Friday | 11:00 – 19:00 |
| Saturday | contact us |
| Sunday | contact us |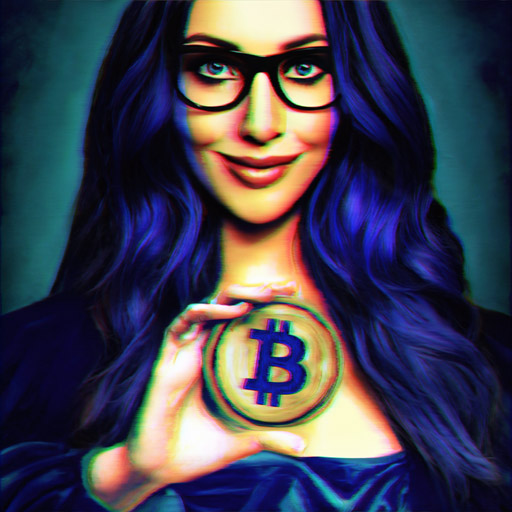 It's good to know before visiting …
For security reasons and the privacy of our guests, we do not allow new customers to enter when we are in the process of a transaction – therefore we ask for your understanding. To save your valuable time, we have created a simple form – please use it to make an appointment in our exchange office. See you in the crypto exchange office on Grzybowska Street 🙂
How to find us?
Our office is located about 8 minutes on foot from the Świętokrzyska metro station and less than 10 minutes on foot from the Rondo ONZ station.
ul. Grzybowska 2/8
00-131 Warsaw
Nearby bus and tram stops are:
| Line | Stop |
| --- | --- |
| 106 | Pl. Grzybowski 04 |
| 106 | Pl. Grzybowski 03 |
| 15, 18, 35, 36, 74 | Królewska 05 |
| 15, 18, 35, 36, 74 | Królewska 06 |
Any questions?
Please send us a message.
Bitmona Sp. z o.o.
ul. Grzybowska 2/8
00-131 Warsaw

NIP 5252910773
REGON 522224267
KRS 0000975375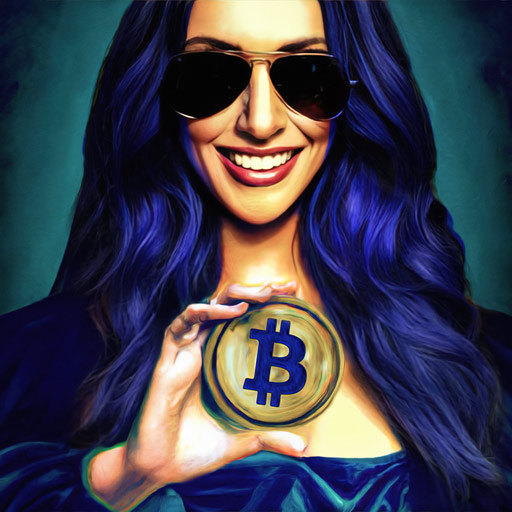 Safe communication is the basis of privacy in the era of big-data…
We recommend all our clients to contact us or write using secure messaging. For your convenience, we offer three:
In addition, we recommend e-mail communication using an account set up with the well-known Swiss operator proton.me (formerly ProtonMail). Our official contact email addresses are also handled by this operator.
For those who do not want to trust third parties, and thus to additionally take care of the security and privacy needs of our clients' sensitive data, we publish our PGP public key to encrypt communication via e-mail. Please include your public key in the footer of the encrypted message so that we can also respond safely.
-----BEGIN PGP PUBLIC KEY BLOCK-----

mQINBGL2K+cBEAC06+zZeo91yK1Q5dNR3aVacoHTYkrws9/adNA/6SqL4swAnuSj
7gdAkc/6XJJ9nL/RIAwlZqRMa3XMiYPpGEHUOqBCEvLzfiWhWdQgPLZexMSddWpJ
ek5SP43O3T7dhHQf9KfOJseVi/0vLekBty8h/ah99qEBV9n6Yr0wKvSQ2xPGjxHS
zTYw/uuThPnwpZHZSo8/Z2Vxf5WvuIyHRH7ujPmB1GjUY4rClvlnASTqlRDBUuV/
saPwDCgyoIlg4C+4do3eDzMTHcnWFQF8Fj+VLpHXC1uuqVfwTtsT7QddjryVt2vy
ohnny3b4PcjZRePcRfYZcIG1kunGoIy5pWtEwhIAZQbIDNCyvEMWxfDM6pTsBIAo
u0sXJCh8ys7H5vcmO6E6BOplvan/d4w+2o3HmROeNOPG3yzxZkGxIYkY/NkeYZWA
v7NImdH3lSiEI+oNY8jKdpHjUKIjltYNXL3ZjBQ6+ZZqTkS7Zz64zThudPH7kfIf
VvB0iEonfPzks7RJ1C/9ldNQ7eoh6PTXfjAnjne4WSezuqWlO5M9lcPTjMQawBOS
P9nroLd7N0Ijg1QWMrD5ffUn0t6f2Y57X0ZI1B2ABJ0xtMn1xap1szSSeaDZGo7/
X+vuMhc87YT/pqRNr5k7gOUd8shrnsZkIDqVT6982PF45ZGNV5Y51KYERwARAQAB
tB5CaXRtb25hLmNvIDxrYW50b3JAYml0bW9uYS5jbz6JAlQEEwEIAD4WIQQsyfB7
mxUORGFX1fa4037d4wFiTgUCYvYr5wIbAwUJILTykAULCQgHAgYVCgkICwIEFgID
AQIeAQIXgAAKCRC4037d4wFiTlskD/45TzAHNLvmlPlOHSi8KdG73CpqBaJPi0BY
beZd7Nl02oqKkBX1EcOGq2F+04AtU3RXTZRCJn+mTFWjnwQprprYSNxvbZYrkyWI
oxUlMK++GacjTMZHIY5YzO4ooiJqJo6AE1DCjOJLBqgAsEK8WPSk+KJrze8U4OgH
rq/4/nB0lx5iAwGnqPxf+fhZsKN7aP3I5pt9FXgj4CqvwkfxtpWavc+vXw8Y81p+
SHFhiJ6/9E4niYifkmaonun3PpWmGQy55/3GgfebLuLOAwXTC8XTMPNhZMzlMgRM
5qQXTgPNTA/9M+MTSPjjMF5e6YpXlhhx1i/ea5MzWrZivWuh15yiZvSVXb1jBq91
v32q8HHmwaJbz9B777Dm0veWGGr8vF8aUdzCYh/Lec8QJ+1ZBATCqGuet2wAwgGv
SFFpA5BgqABeqctAunWfXx4DVaWE/ejxZ0ntPNz4U2EEH8EKXYQeFbOHKTaRgkl4
t799Ar86+hG2X5yG4X/orF6HKl/ZxdJ0QBktMOyW0XNhg1SxtKWfNzrx/NnrC2X7
RloHZapzKZKMr/4okAZxzQ0G7ZM4caoyw/cWsw0NdlSsMMtsaxtIuyNjbXWYioOG
Mr7cF5VfDQxNFNYsq78tzCfSicECynnQbpb/TF0aJk1SzWl+i96ePPRHwUAxQPu+
mM18iSdEurkCDQRi9ivnARAAuUba5h2Y7dzVaWDLB7swfF336BpLE8xvyepikbUL
6xjTudk1vi3E3lXMMAdxxQD19YZ5W3r7NJ80tBPb8KP0drI67Bey9YK1ulBAcsNH
ZH7DmnCRilMf84cxeu1Na/YfvhbgnhRtLSv7KK/Ux9qCtilnRc/6RZOY8X/MhbW+
JTSSuyBMiE7tcgCvFph7S2pqCWg6HN5Qjom5+QKNkYU7Fj494Sae9+jw84uOFZS/
+6d32n53XXjTlb3bIOdvjtwftmalaa/e7NmdXNkia7mX4w8Ah7thoDMP0Ys4Iw8y
hfJEoIOinCKnbSjg1FNA/wxWbyUfuvhUTCUJ4/ikCj3ygJ9r/S1LnEUR8ORKou8h
pb0Rp692rPSwEbFc83RngI+oEHEoqp2L2k3ZwKAkqpoVM9k2lHjRJBe3BCN7iiO7
sklOe1nhaiTTk7zcjK3LgS3WPCjus7ON/bOO5kGeTIDrHP85am1so58rr2Pup4fg
vSubb+0Vrss6mZSO+fpeqMpR4pOuZ7jvpZ2M8SroV1iRQMdBqZ07Jn68g3rAgVHe
9EjlT+Qw/68rnaEClCTrKaSUzo7cJYmqyns23My9VbTqCH2iPf6G3I8GCuHLAS4X
gFd720SJv1laf/ans+EOlBM/+M2EDSwJhxjRwKxaMgLxjJXaVEpZrLp534bc44kR
mHkAEQEAAYkCPAQYAQgAJhYhBCzJ8HubFQ5EYVfV9rjTft3jAWJOBQJi9ivnAhsM
BQkgtPKQAAoJELjTft3jAWJOQiIQAIXDB/5U2DfB2cTCYHyLNuF8ppeO52hum2Kv
abjRCDYUa+YEmYkBb1/fZp8YVnRmG0218ockFFNKPaaS08hhMax1z2//jBx0y/uw
17Byni2y/TV1ynIME65a3hI/MhC5FWNBhdRIXzpCtB6uXv6gDGJAwhiUKL3Aukr6
ovVWuTLgqShgSjgbQrzrG6tR7i88/EWIduotyh23jAf9O2H6UEn629g2+/rr1SO0
BNfyERzzPjt2Mu9RR+6gR2UP5xXDN96f2wFsqG6x2FHetERAKsVfdT8lhe5VJVbf
OM9V9BLRmZMVDOaNyJR38evIxeG9aLTUxShMpgmwNqWRQbWNeDYKADTwqdQKdanb
wnqPuzK/KxQuySfAWa0NJq0gBTiMTQzaQbdQMpi67e2dJfrEP2St0nucE59x+yrX
4tYXgQ1cCibeksPNvWCayxqtDtb02txVu8T1CWJmF/JOUKn/8UsAgNw2DvEIlpIX
HYsfOT7xLq+e+HFBooEx1Bl2IGmp2m9zzsW7Up3O6sR5gqFR9JOJAdKT2Jv/kI7J
NjIEJbQfEwbGNFu6B8SlTHx9osDXjejceFr7Y/udoMVsXoYlqMLu10Cp6sasNuVR
4q9ftvIv+t3ZPjMmcbAWLxb7+J5p0FJ0QhTIty6deDt4fHyj7CDRqVSwSY6GiRbU
huNKZV5E
=dz4/
-----END PGP PUBLIC KEY BLOCK-----